Per Cover cancel below, Scott issue date of Emir Bachir set as Sept 18, 1942 is evidently wrong.
Emir Bachir Independence sheets
How to recognize genuine sheets, by Elie Mourad, Wed Jul 7, 2004
The paper is medium thin and porous to the touch. Makes it a great
toning candidate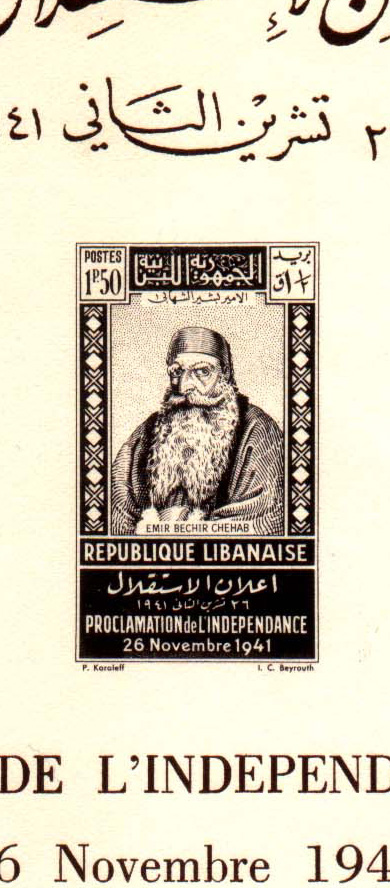 Reprint from Lebanon Philately Thu Jul 29, 2004
OK for some more fun
http://www.lebphila.com/~issa/bechir2a.jpg (full screen for detail)
http://www.lebphila.com/~issa/bechira.jpg
with koroleff imprint.
consensus ?
One dealer has the same but without Koroleff imprint.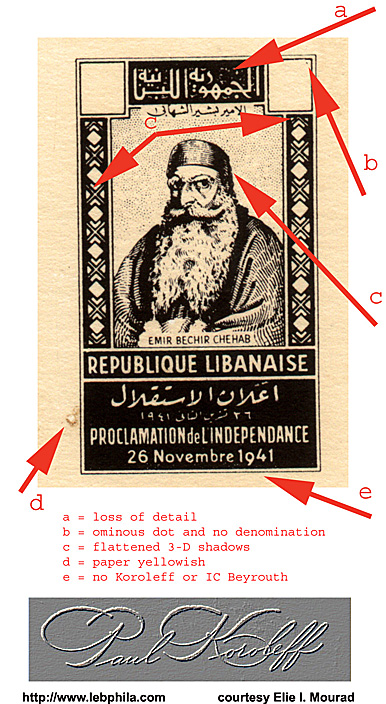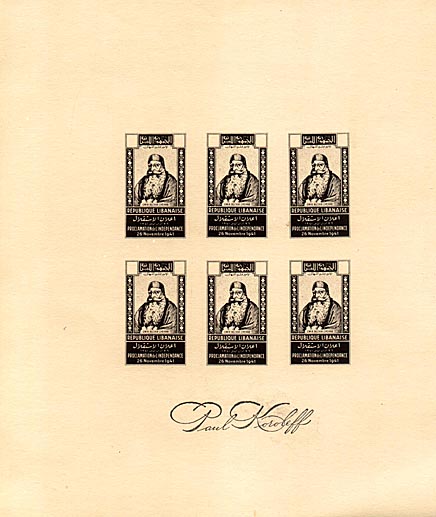 ---